The New Way to Encourage Giving
Use our Kiosk to take donations and registrations right from the lobby
Donations
Intuitive touchscreen interface to quickly take donations in seconds
Registrations
Increase event attendance with easy on-site registrations
Announcements
Communicate the latest news, events and programs effectively
Subscriptions
Easily allow users to subscribe to your email list to keep them in the know
Management
Manage your account anywhere using the web-based admin portal
Quick Setup
Customize the kiosk with your logo and images without any complicated setup
Product Features
All the tools you need to help your organization, big or small
Make it Easy for Your Donors to Support You
No cash? No checkbook? No problem. Your donors rarely carry them anyway. Donation Kiosk lets them give in person with their debit or credit cards.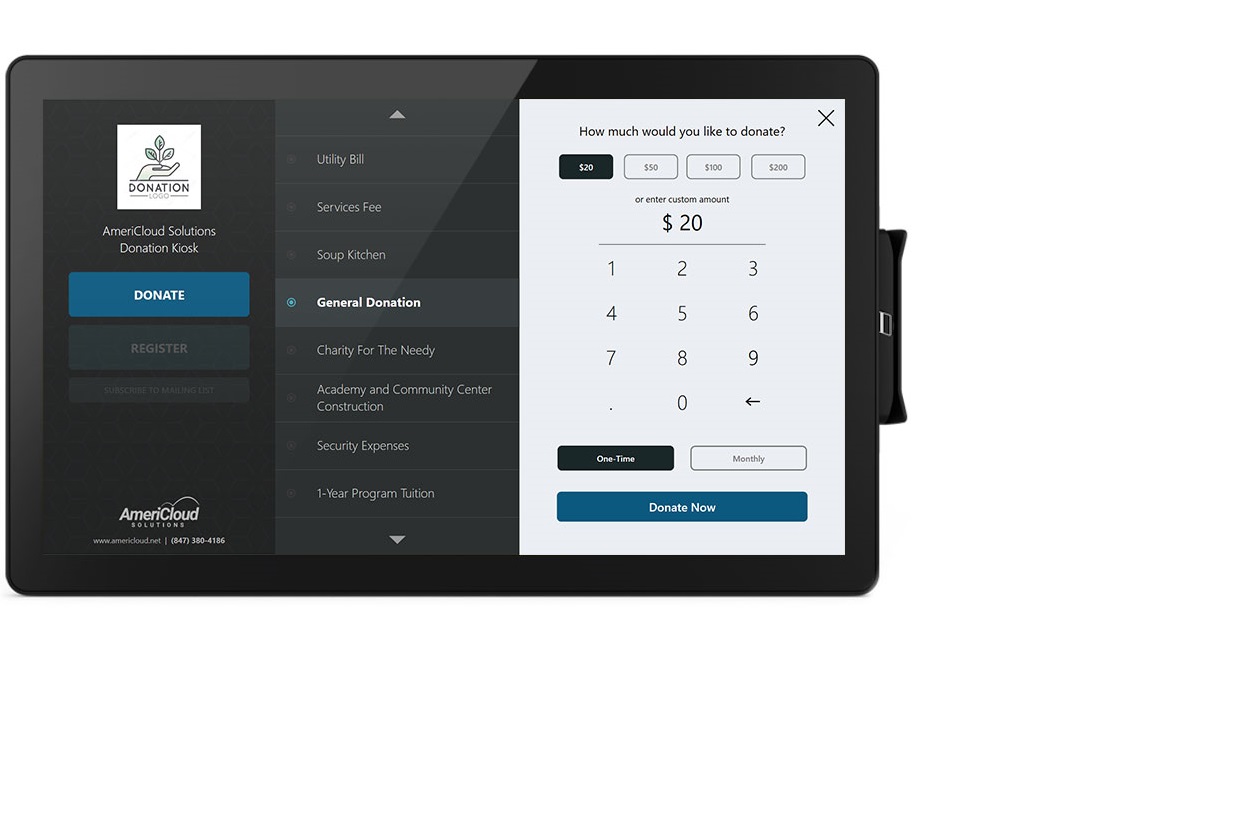 Save Some Paper
No more printing out forms and looking for pencils. Let registrants type their info on the kiosk. Keep all the data in one place and easily access it from the admin portal.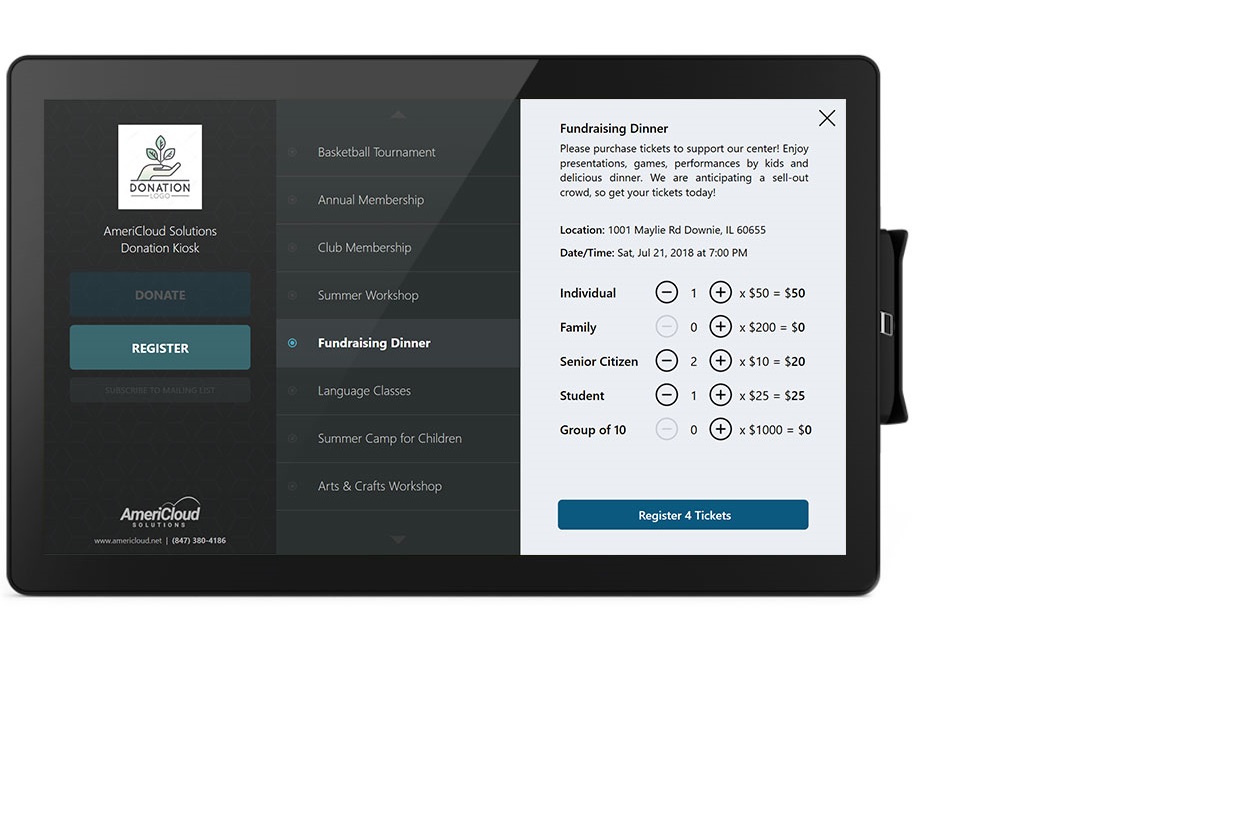 Process Payments Securely
Handle transactions easily by accepting payments via debit or credit card using the integrated card reader.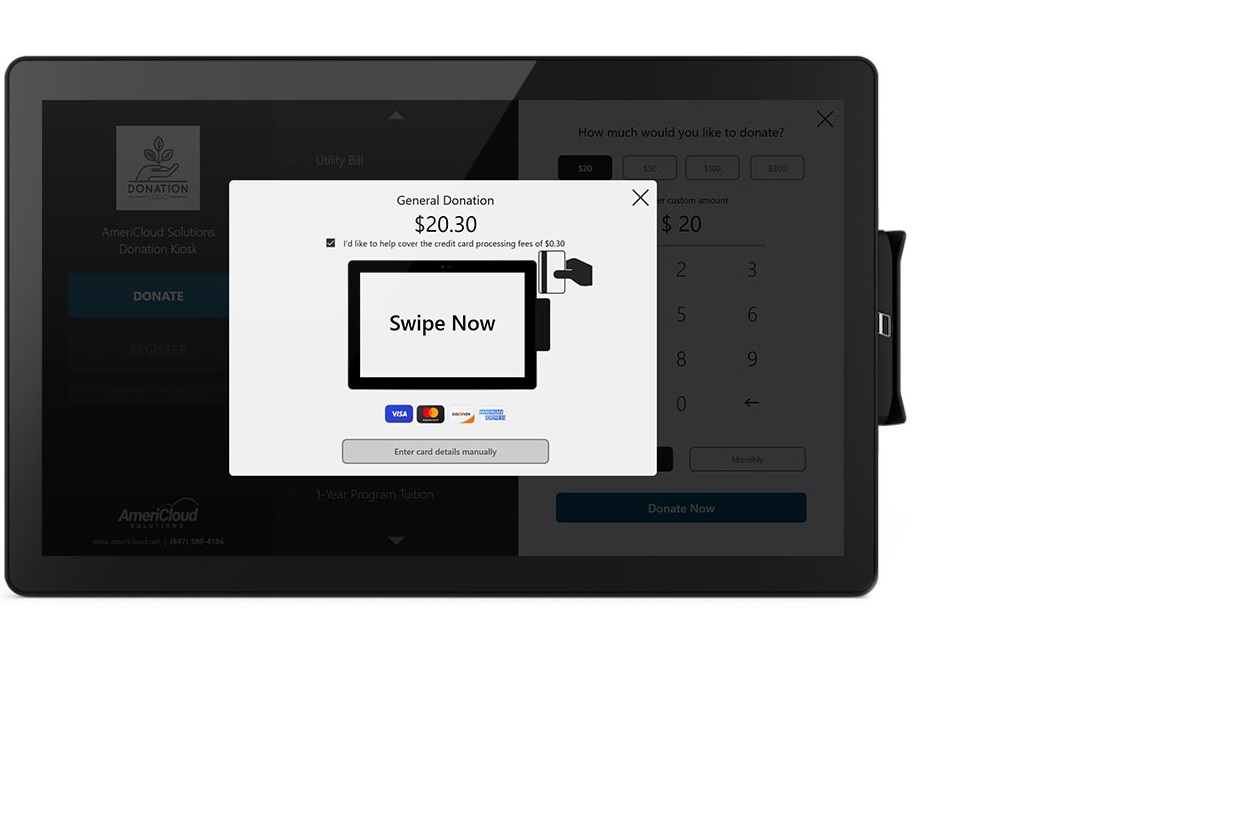 Be in the know - anytime, anywhere
All your data is backed up to the Cloud for easy and secure access from anywhere. Know what's going on in real-time.
Easy Updates
Easily add new events and announcements from the admin portal and it's available on your kiosk with the touch of a button.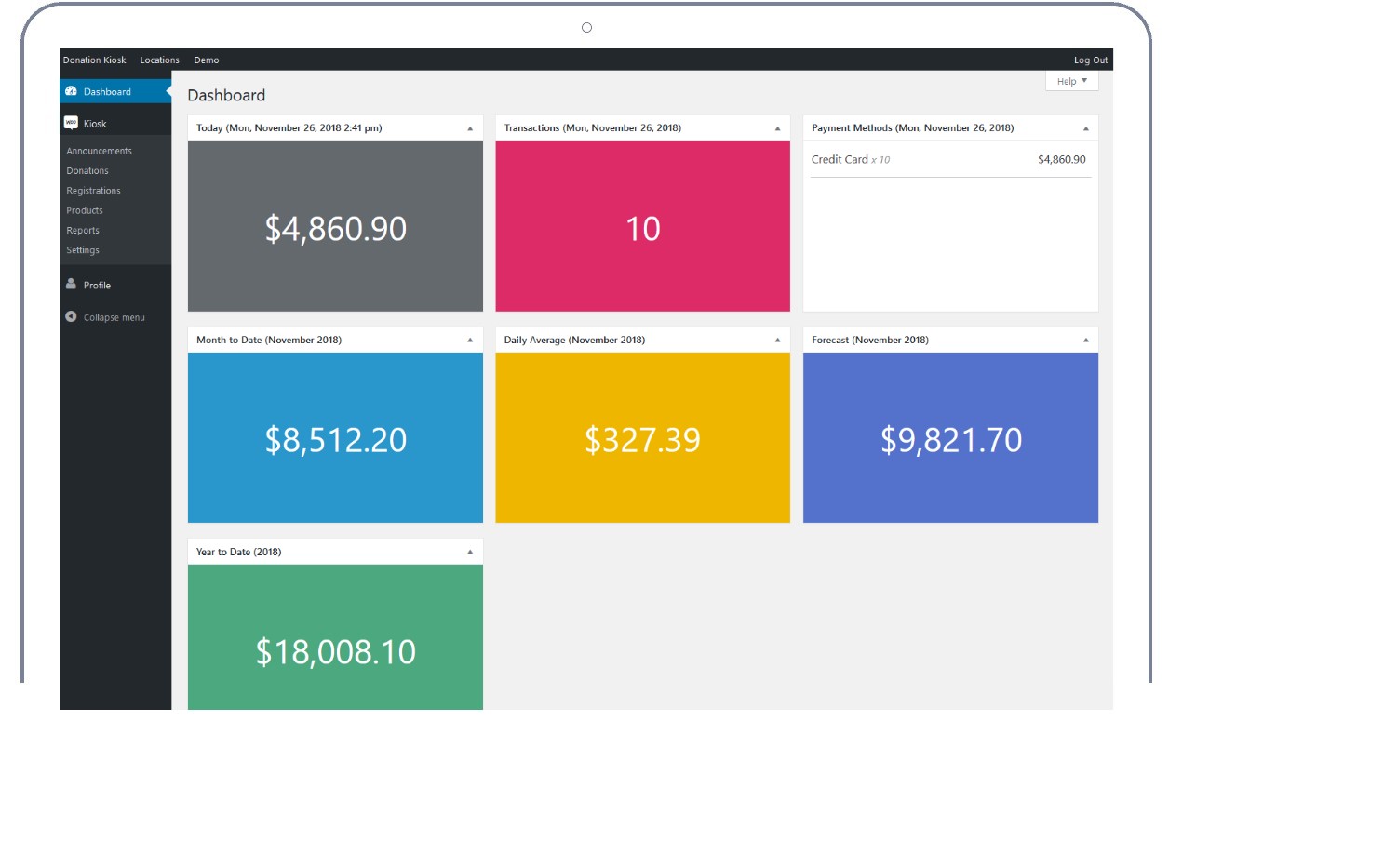 Discount Option
Users will be able to apply any discounts your organization offers for classes or events.
AmeriCloud Payments App
We are working on launching an iPhone / Android app to allow your organization to take payments on the go.
Pricing
Hassle free straight-forward plan. No credit card required
No long term contracts, cancellation fees, monthly minimums, annual fees or any other hidden fees. No up-front costs to sign up and software upgrades and support are included at no additional cost. No license fees for additional kiosks. Hardware cost is fully refundable if service is cancelled before trial period ends.
Hardware
Pay $1199 one-time for your choice of kiosk, backed with 3-year manufacturer warranty.
Floor Stand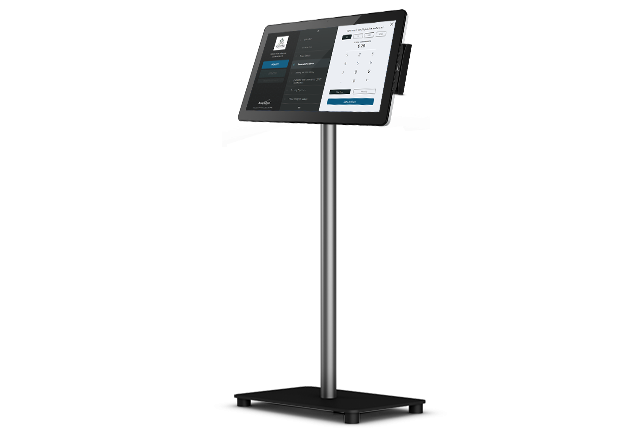 Wall Mount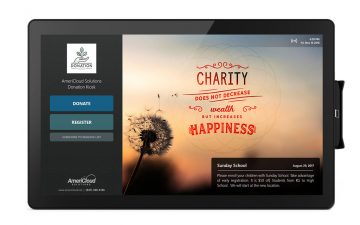 Table Top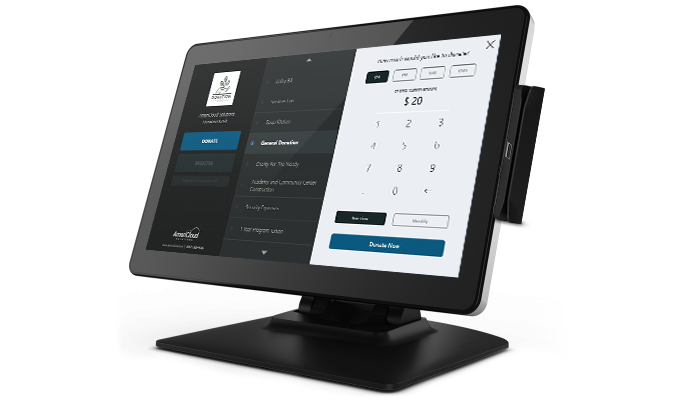 What you get: 15″ or 22″ touch screen kiosk with integrated magnetic stripe reader, built-in Wi-Fi and Ethernet interface, stand or wall mount accessories. The kiosk is shipped pre-configured and ready to use out-of-the-box for your organization.
Contact Us
Interested in learning more? We can't wait to hear from you!
Information
info@donationkiosk.net
+1 (847) 380-4186
Support
support@donationkiosk.net
+1 (847) 380-4186